Are You Needing a DWI Defense Attorney Near You?

Having practiced criminal defense for over 20 years, I have spent a lot of time helping clients through Driving While Intoxicated (DWI) cases. A DWI charge is the one crime where I meet the most respectable citizens our country has to offer. Many people, who would not have otherwise committed a crime, can find themselves arrested for DWI. I have represented teachers, pastors, lawyers, doctors, and pilots for the offense of DWI. It is a crime that genuinely good people commit. Therefore, as a result of one poor decision, they find themselves faced with DWI charges that can be life altering.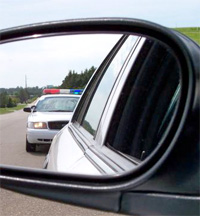 Many people charged with a DWI lose hope, but I will tell you, there are many ways to win your case. I have great respect for all law enforcement officers, but like anyone else, they can make mistakes.
Part of my job is to make sure that the officer had a reason to stop your car and that proper procedures were followed while taking a sample of your blood or breath. 
Also, just because you blew over a .08 does not mean your case is lost. One must understand that your BAC level, as a general average, tends to peak about an hour after you last drink.
Therefore, theoretically, most people usually have their last drink and then drive a short distance home. However, along the way, they are stopped by an officer and questioned about their drinking that night. Most people are reluctant to say that they just finished their last drink because they believe it will hurt them. As a result, they tell the officer that their last drink was two or three hours ago. They then get arrested and proceed to provide a breath sample at .08 an hour after they got stopped. The state will argue that at the time of the stop, you were likely around .10 because that is when your BAC level generally peaks. In reality, you may have been around .06 and under the statutory definition of DWI. 
A person's BAC can continue to rise for 15 minutes to almost 2.5 hours after their last drink. Furthermore, very few people realize that if you provide a blood sample and the blood is tested for its alcohol concentration on two separate occasions, the great majority of the time you will get two different results. This is by no means an exact science; however, people's lives are on the line. 
WHY STEPHEN HANDY FOR DWI/DUI DEFENSE?
Driving While Intoxicated (DWI) and Driving Under the Influence (DUI) are serious charges, and you need an attorney who will fight for your rights in order to protect your future. Driving While Intoxicated (DWI) defense requires a DWI attorney who is committed to staying up on the latest technology, defense strategies, and law changes. 
As a member of the National College for DUI Defense, and a defense lawyer, it is my duty to obtain as much knowledge as possible in the area of DWI defense. The 

National College of DUI Defense

 describes itself as "

a professional, non-profit corporation dedicated to the improvement of the criminal defense bar, and to the dissemination of information to the public about DUI Defense Law as a specialty area of practice.

"

As a criminal defense attorney, I handle more DWI/DUI cases than any other kind of criminal case.

Officers must make quick decisions in the field when deciding to arrest someone for DWI, and they only need probable cause to make an arrest. However, juries must be convinced beyond a reasonable doubt that a person is intoxicated. Drinking and then driving is not illegal and not performing perfectly on the officers' field sobriety tests is not the best indicator of a person's intoxication. You need an experienced DWI attorney that understands the nuisances and scientific aspects of DWI law.
URGENCY REGARDING YOUR ALR HEARING – DON'T MISS THE DEADLINE!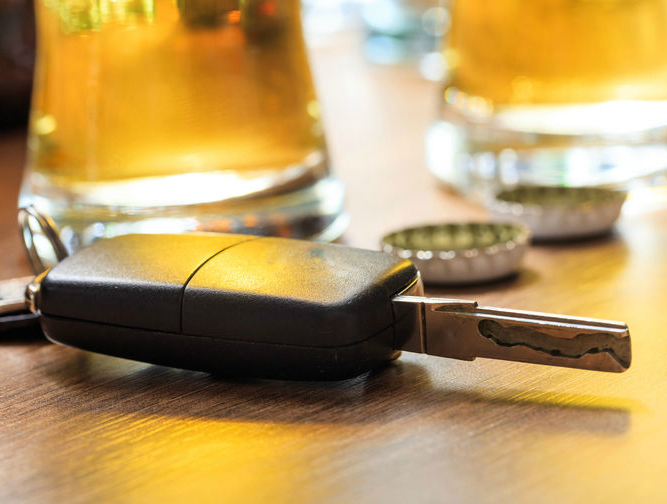 Drivers charged with DWI must attend an administrative hearing to determine if their driver's license should be suspended. This is known as an Administrative License Revocation (ALR) hearing. These hearings are important, and I try to win each case. Winning the ALR hearing not only prevents your license from being suspended, but it also saves you time and money.
Important: it is imperative to request an ALR hearing within 15 days from the date of arrest.
It is common that people can become so consumed with the criminal charge that you fail to secure the services of a criminal defense attorney in time to file for the ALR hearing. People come into my office time and time again unaware of the 15-day requirement. This is either because they were never notified by the officer, or they simply forgot to tend to it with all the other things they were dealing with. Don't let that happen to you. In most cases, you only have this 15-day window to contest the ALR. Once you miss that deadline, you have lost your right to contest it.
Under most circumstances when a person is arrested for driving while intoxicated, they are asked by the officer to provide a sample of their breath or blood. Under the Implied Consent Statute, if you refuse to provide a sample of your breath or blood at the request of law enforcement, or if you provide a sample over .08, the officer will physically confiscate your driver's license and provide you with two documents. The first document is a temporary driving permit called a DIC25, and the second is a statutory warning advising you that you only have 15 days to contest the suspension.
If you have been arrested for DWI, please call me immediately to discuss your defense and how to proceed. I will defend your rights against the DWI charge as well as represent you at the ALR hearing.
A FEW FACTS ABOUT DWI AND DUI IN TEXAS:
Intoxication is defined as "not having the normal use of mental or physical faculties by reason of the introduction of alcohol, a controlled substance, a drug, a dangerous drug, a combination of two or more of these substances, or any other substance in the body" or having an alcohol concentration above the legal limit.

The state's blood alcohol concentration for a driver charged with DWI is .08% at the time of driving.

Understand, it is not illegal if you are over the age of 21 to drink and then you drive a car. It is only illegal if you drink, take prescription drugs, illegal drugs, (or any combination thereof) to the point where you lose your mental or physical faculties, or your blood alcohol level is above .08 at the time of driving.
WHAT IS THE DIFFERENCE BETWEEN DWI AND DUI?
DRIVING UNDER THE INFLUENCE (DUI)
Texas is one of the few states that distinguishes between Driving While Intoxicated and Driving Under the Influence. Driving Under the Influence is a criminal offense applied only to persons under the age of 21 if they have 
any detectable
 amount of alcohol in their system. A charge of DUI is usually a Class C Misdemeanor, punishable by a fine up to $500.00. So, a person who is under 21 years of age and driving with a detectable amount of alcohol in his system may be charged with a DUI even if they are not actually intoxicated based on the legal definition.
DRIVING WHILE INTOXICATED (DWI)
If the officer believes a person under 21 is intoxicated, that officer may charge the person with the more serious crime of DWI. Driving While Intoxicated is a 
criminal offense
 in which a person (minor or adult) is suspected of operating a motor vehicle while intoxicated. Either charge carries the risk of license suspension and/or fines. You need an experienced and knowledgeable criminal defense lawyer to represent you.
The consequences that may result from a DWI range from a driver's license suspension to a criminal record that stays with you for the rest of your life.  Remember, drivers charged with a DWI must attend an ALR hearing to determine if their license is suspended. These hearings are important, and I try my best to win every case. If you are charged with a DWI you need to contact a criminal defense attorney who has experience with ALR hearings to prevent your license from being suspended.
ADDITIONAL TYPES OF DWI/DUI CASES:
Intoxication Manslaughter

Intoxicated Assault

DWI – Misdemeanor Repetition

DWI > .15

DWI with a child in the vehicle

DWI – Felony Repetition

If you are looking for one-on-one personal contact with a highly respected Criminal Defense DWI Lawyer located in Fort Worth and Hurst in Tarrant County, please contact me.  I handle cases in Tarrant, surrounding counties and all throughout the State of Texas.  

Call 817 284-2263. If I am not available, my office will make sure someone speaks to you as soon as possible. I want to be available to my clients when they need me so please do not hesitate to call.
DWI and DUI Articles