Felonies Are Considered the Most Serious Offenses in the Criminal Law System
Felonies are the charges that can land you in prison in a Fort Worth prison. Most job applications require you to state whether you have any felonies in your past. Anyone facing a felony accusation or charge must find an experienced felony criminal defense lawyer to protect their rights, freedom, and future. Felonies Texas, are distinguished as follows:
State Jail Felony: 6 months – 2 years in State Jail
3rd Degree Felony: 2-10 years TDC
2nd Degree Felony: 2-20 years TDC
1st Degree Felony: 5-99 years/life TDC
Capital Felony: Life or Death
Probation is a possibility for many felony offenses.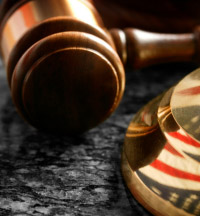 These are the most common felony offenses:
Abandoning/Endangering a Child
Aggravated Assault
Aggravated Sexual Assault
Aggravated Robbery
Assault Bodily Injury Family Member
Burglary of a Habitation
Concealed Handgun Violation
Counterfeiting
Credit Card Abuse
Criminal Mischief $1,500 – $20,000
Criminal Mischief $20,000-$100,000
Criminal Negligent Homicide
Delivery of a Controlled Substance
Driving While Intoxicated Felony
Embezzlement
Evading Arrest Vehicle
Forgery
Indecent Exposure
Indecency with a Child
Injury to a Child/Elderly
Intoxication Assault
Intoxication Manslaughter
Manslaughter
Murder
Possession of a Controlled Substance
Possession of a Prescription by Fraud
Robbery
Sexual Assault
Sexual Assault of a child under 17
Theft $1500 -$20,000
Theft $20,000 – $100,000