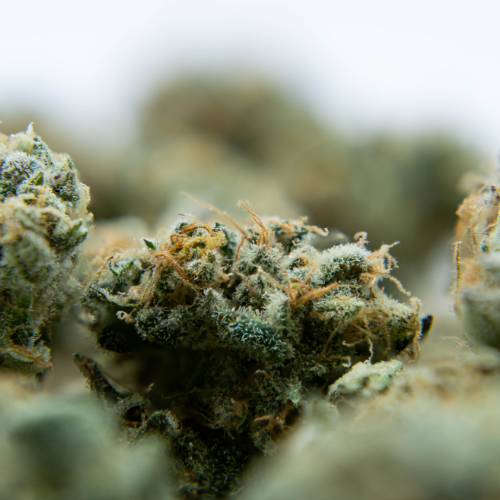 Please contact me as soon as possible to begin protecting your future, if you have been arrested for possession of marijuana. I have been successfully defending those accused of all types of drug crimes since 2000 as a criminal defense lawyer. I will work diligently for my clients, with the purpose of putting them in a position that will prevent the arrest and charge from staying with them for the rest of their lives. 
I cannot promise a result, but I can promise that I will do everything within my power to accomplish that goal. Often, when clients first come to see me, they don't realize the many unforeseen consequences to a marijuana charge. My goal when you hire me is to protect every aspect of your future, not just keep you out of jail.
CHANGING MARIJUANA LAWS AROUND THE NATION
Although marijuana laws are changing around the country, Texas still has not decriminalized its marijuana laws. Texas has legalized Cannabidiol CBD. CBD has been legalized due to its low levels of Tetrahydrocannabinol (THC) and possible health benefits.  
However, the quick passage of this bill has been a nightmare for local law enforcement and prosecuting authorities.  It is basically impossible to tell the difference between legal CBD and illegal marijuana without a lab result. Most labs throughout the state are not currently equipped to measure the level of THC in any sample brought to their lab. 
This has resulted in many dismissals of small amounts of marijuana cases throughout the state.  However, I do not expect this trend to continue as labs through the state are preparing themselves with the proper equipment to determine the exact amount of THC contained in any plant products.  
Although there is some changing ground, Texas still treats marijuana possession or sale as a serious crime with serious consequences. Many people are working to change these laws or make the punishment ranges less severe. Nonetheless, right now these charges have the potential to dramatically change someone's life.
NOTE TO PARENTS OF A CHILD/TEENAGER CHARGED WITH POSSESSION OF MARIJUANA:
I realize, as a parent, you may be facing the dilemma of whether you should even consider hiring an attorney on your child's behalf. I'm sure your emotions right now range from incredible sadness to raging anger and every emotion in between. There are many different parenting approaches when a child has done something wrong.
I work with parents who feel strongly that "tough love" and facing consequences are the best teachers, and believe me, in many instances I agree. However, a criminal record is a huge burden and obstacle to carry into adulthood. I find it heartbreaking when a teenager, after making a poor decision, tries to turn things around, begins making good decisions, getting good grades, and working hard, but still gets turned down for opportunities time and time again because of a mistake they made that continues to follow them years later.  
Recent statistics prove that children are continually using marijuana as early as middle school. Although disapproval of marijuana use among middle school kids has remained high (78%), kids approve of marijuana use more as they get older.[1]
Statistics show that the approval of marijuana use has increased among kids in high school and college and that their marijuana use has also increased. About 80% of kids say it is easy to have access to marijuana today.
Although access to marijuana may have increased, the possession or sale charges for marijuana remain very severe.[2]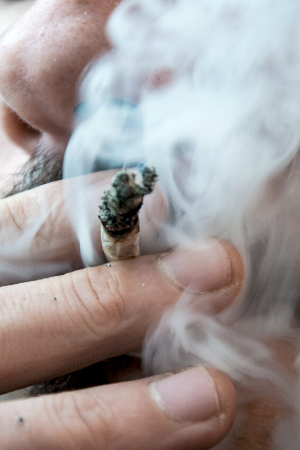 Possession of marijuana is a serious crime. However, many people – adults, teenagers and kids today don't think of it as a crime. In our schools, smoking marijuana is such a common occurrence that many kids don't believe they are really doing anything that wrong. "It's no big deal," "Everybody does it," you may have heard. However, a conviction for any drug crime is a big deal. When it comes to your child's future – future employment, relationships, and activities, it can dramatically and adversely affect life.
Even if your child is caught sharing marijuana with a friend, not only could he or she be charged with marijuana possession, but he or she could also potentially be charged with the sale or distribution of marijuana. These crimes can lead to serious consequences such as jail time and a record which will follow your child into adulthood.
In Texas, the shortest punishment range for a possession of marijuana charge is a Class B Misdemeanor which means your child could spend up to 180 days in jail and pay a fine of $2,000. The Judge could also suspend your child's license for six months or more. A Class A Misdemeanor for the possession of marijuana could lead to a year in jail and a fine of $4,000. Although the likelihood of an actual jail sentence is very small for a first-time offense, it is possible. The real concern of a marijuana charge for your child is the lasting effects of a criminal record. Even probation can have a serious effect on a child's future. If your child is arrested and facing charges on a possession of marijuana case, you must have an experienced lawyer with a successful record of fighting these types of cases to help protect your child's future.
Not only could your child have a serious criminal charge on their record for smoking marijuana or sharing it with a friend, but marijuana use could also have serious effects on your child's learning abilities. Recent studies show that marijuana use in kids and teenagers leads to poor school performance and high drop-out rates. Because kids' and teenager's brains are not finished growing, marijuana use leads to severe structural and functional brain changes. These brain changes cause children and teens to have much lower IQ levels. 
Other consequences include an increased welfare dependence, greater unemployment, higher levels of crime, family violence, and abuse.[3]
To anyone who says marijuana is not addicting, one interesting observation I have made while dealing with thousands of clients over the last 18 years is simply that even though they have been arrested and charged, there is no commitment to quit smoking for many of them. 
I have been told by many of my clients that they will not stop smoking. "I will move before I stop." I hope to help anyone who hires me to not only get a resolution on their case that will protect their future but also help anyone who desires the resources and ability to move away from the use of marijuana all together (whether legal or illegal).  
Marijuana Penalties Under the Health and Safety Code §§ 481.120-121:

Sale

¼ oz or less for no remuneration

Class B Misdemeanor

180 days

$ 2,000

¼ oz or less and receives remuneration

Class A Misdemeanor

1 year

$ 4,000

 ¼ oz – 5 lbs

 

Felony

180 days* – 2 years

$ 10,000

5 – 50 lbs

2nd Degree Felony

2* – 20 years

$ 10,000

50 – 2000 lbs

1st Degree Felony

5* – 99 years

$ 10,000

More than 2000 lbs

Felony

10* – 99 years

$ 100,000

To a minor

Felony

2* – 20 years

$ 10,000
Possession of Marijuana

2 oz or less

Class B Misdemeanor

180 days

$ 2,000

2 – 4 oz

Class A Misdemeanor

1 year

$ 4,000

4 oz – 5 lbs

Felony

180 days* – 2 years

$ 10,000

5 – 50 lbs

3rd degree Felony

2* – 10 years

$ 10,000

50 – 2000 lbs

2nd degree Felony

2* – 20 years

$ 10,000

More than 2000 lbs

1st degree Felony

5* – 99 years

$ 50,000