The answer is, maybe. 
Under Texas law, State prosecutors can add an enhancement paragraph to certain criminal offenses for anyone accused of committing those particular offenses while the state is subject to a declaration of disaster made by the Governor. What exactly does this mean?
Well, Governor Greg Abbott issued a disaster proclamation on March 13, 2020, and he extended the proclamation several times under the power granted to him by section 418.014 of the Texas Government Code. 
The declaration has been able to be extended under the presumption that Covid-19 possessed an imminent threat of disaster for all counties in the state of Texas. However, one of the consequences as it relates to criminal defense is that the State now has the ability to enhance the punishment range a person may be facing, if it chooses to do so. 
For example, if you are charged with a class B theft, the normal range of punishment would be up to a maximum of 180 days in jail. However, with the State of Disaster Enhancement you would now be facing a punishment that would be equivalent to a Class A misdemeanor, and you could now be facing a punishment range of up to 1 year in jail.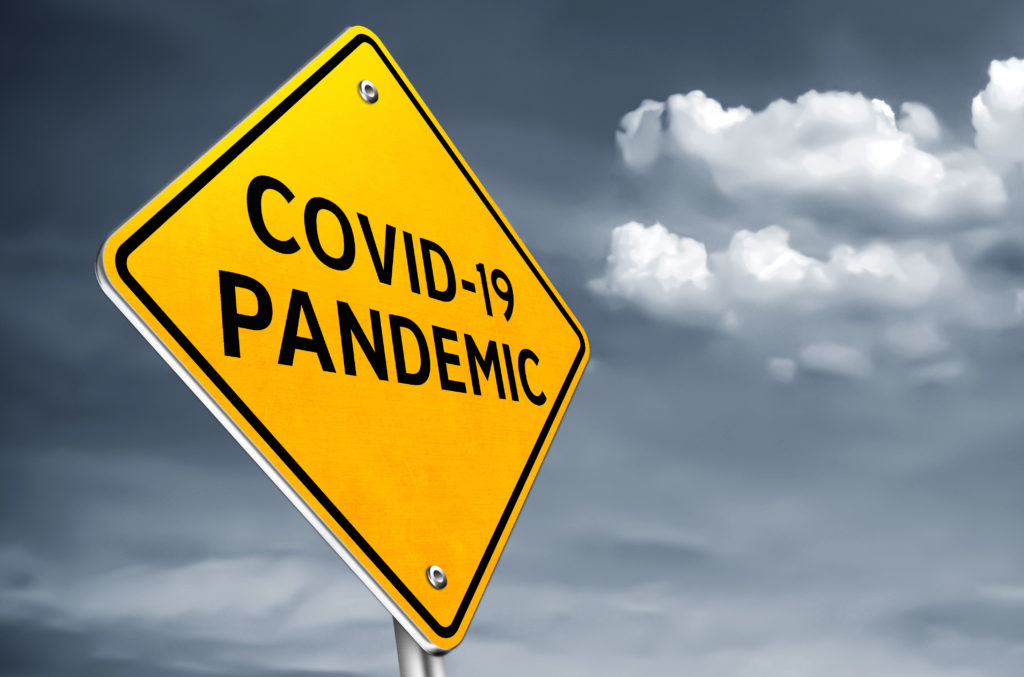 Even more concerning would be if you are charged with a class A misdemeanor. The state would not be able to charge you with a felony, but it would make the minimum punishment you face 180 days in jail. Also, any felony specified under 418.014 would be enhanced to a punishment equivalent to the next higher degree unless it is a first-degree felony.
The purpose of the law is to keep people from taking advantage of others in disaster-stricken areas. For example, if Harris County is hit with a hurricane, and a State of Disaster has been declared for that area, then anyone criminally trespassing or caught committing thefts or burglaries would be facing a more severe punishment than normal. This is because you are taking advantage of a vulnerable situation.
However, the current disaster proclamation for Covid-19 is very unprecedented because the disaster declaration is for all counties in Texas. Some counties have decided to use this enhancement paragraph with some of their recent filings. I personally do not think the intent of the Legislature was to use this enhancement to charge a person more severely as a result of the Covid-19 pandemic. Nonetheless, the law is certainly in place and one needs to fully understand the consequence of these enhancements.
Below is a sample of the enhancement charge added by a prosecutor in a recent case:
STATE OF DISASTER ENHANCEMENT: AND IT IS FURTHER ALLEGED THAT THE OFFENSE WAS COMMITTED IN AN AREA THAT WAS, AT THE TIME OF THE OFFENSE, SUBJECT TO A DECLARATION OF A STATE OF DISASTER MADE BY THE GOVERNOR UNDER THE SECTION 418.014, GOVERNMENT CODE.
Basically, ANY offense that qualifies under the State of Disaster Enhancement clause could be added to the charge because ALL OF TEXAS is currently an under the Governor's disaster proclamation.
The offenses that are listed specifically under 418.014 of the Texas Government Code and that may be enhanced include:
22.01 Assault
28.02 Arson
29.02 Robbery
30.02 Burglary
30.03 Burglary of a coin operated machine
30.04 Burglary of a vehicle
30.05 Criminal trespass
31.03 Theft
If you have been accused, are being investigated, or you have been arrested for any of these offenses, please feel free to contact me anytime at 817-284-2263. It is important to fully understand these charges and possible enhancements and the effects that they may have on your future.