Knowing when and how to hire a criminal lawyer is important if you are facing criminal charges or being investigated.  Read below to find out more about when you should retain the services of an experienced criminal lawyer and how you should go about hiring the RIGHT criminal lawyer to represent you.
WHEN SHOULD YOU CONSULT WITH A CRIMINAL LAWYER?
If you believe you may be under investigation for a crime, it is never too early to consult with an attorney.  At any point in an investigation, your constitutional rights may be at risk and you may be facing criminal charges, arrest and incarceration.  By contacting a criminal lawyer, you will have a better understanding of your rights, law enforcement procedures, and the best course of action moving forward.
It is important to remember that in the US, citizens enjoy constitutional rights.  These rights include the right to remain silent and the right to have an attorney represent you.  It is extremely important that you exercise these rights as soon as possible.  Anything you say to law enforcement can be held against you in court, so contacting a criminal lawyer promptly may have a significant impact on the outcome of your case.
BASIC CRIMINAL PROCEDURES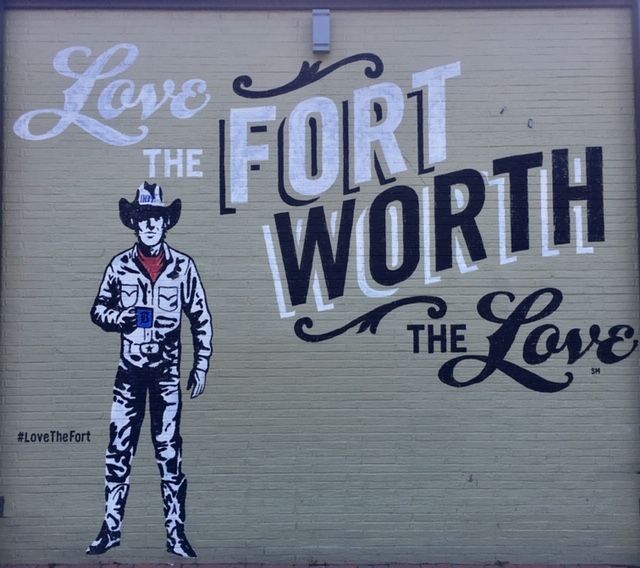 It is important to remember that law enforcement is required to follow certain criminal procedures that are laid out in the law.  When law enforcement believes a crime has been committed, they begin a preliminary investigation.  Sometimes the investigation continues long after the offense date by interviewing witnesses, testing evidence, photographing evidence, identifying and examining evidence, background checks of victims, witnesses and suspects. Subpoenas and warrants may be issued to obtain records from employers, private businesses, bank and cell phone providers.
Once the investigation is complete, an arrest warrant may be issued, or the case may be referred directly to the district attorney's office for review or presentation to the grand jury.  The district attorney's office will either accept the case as filed, file different or additional charges, ask for further investigation, or reject the case.
Criminal cases in Texas are prosecuted in the name of the State of Texas vs the defendant.  Criminal cases are resolved in several ways:
Dismissal – the prosecutor can dismiss the case if they deem appropriate.  If the case is a felony, the grand jury can "no-bill" a case when they do not believe the evidence is sufficient to justify an indictment.
Plea Bargaining – this is agreement between the prosecutor and the defendant.  The prosecutor recommends a specific punishment which the judge can accept or reject.  Many criminal cases are resolved in this manner.  (Note:  the defendant always has the final decision with regards to accepting or rejecting the settlement.)
Open Plea – this is also called "pleading open to the court".  This is used when the defendant wants to reach a plea deal, yet the prosecutor and the defense team cannot reach an agreement on punishment.  When the defense team feels the punishment being recommended by the prosecutor is too severe and the defendant will likely fair better with a judge or jury deciding an appropriate punishment, they will recommend an open plea.
Trial – Defendants accused in all criminal prosecutions in the State of Texas have a right to a trial by jury.  The right to a jury trial is what sets the United States apart from most other countries and is an important safeguard to our rights.  "Those who wrote our constitution knew from history and experience that…providing an accused with the right to trial by a jury of his/her peers gave him an inestimable safeguard against the corrupt or overzealous prosecutor and against the compliant, biased, or eccentric judge." Duncan v. Louisiana 391 U.S. 145 (1968) Additionally, in 1689, Sir John Maynard, Sergeant at Law stated, "Trial by jury is our fence and protection against all frauds and surprises and against all storms of power".
HOW TO HIRE A CRIMINAL LAWYER
Hiring a criminal lawyer might seem difficult and overwhelming, especially when you consider the vast number of lawyers in the Fort Worth area.  However, there are some key factors to consider when hiring a lawyer.
Look for a lawyer that has extensive experience in criminal law.  Have they focused on criminal law their entire career?  Most of the best criminal lawyers started out their career as prosecutors where they were trained by senior prosecutors.  They were also responsible for being in trial every week and gained valuable trial experience.  Moving from the prosecutor's office to the private sector and criminal defense is a natural progression – taking the experience gained and using it to best defend their client's rights.
In addition to focusing on criminal law, look for a lawyer that is willing to go to trial.  In most cases, there are multiple opportunities to resolve a criminal case long before it reaches the trial stage.  And for most clients, the optimal solution is to resolve the case without a trial.  However, hiring a lawyer that has a proven record of success in trial will allow you to negotiate from a stronger position and prevent you from settling for terms that are not in your best interest.
Beyond background, experience and trial expertise, what else should you look for while interviewing lawyers?  Ask who will actually be handling your case and who you will be interacting with if you have questions.  Many of the larger law firms will have an associate or staff member handle most of the case.  The lawyer that you interviewed is rarely seen or heard from after you hire them.
Fort Worth Criminal lawyer Stephen Handy handles 100% of his client's cases.  He meets with prosecutors, judges and witnesses on your behalf.  From the initial meeting to the final disposition of the case, he personally walks his clients through the process.  He gives his clients his mobile number to call or text and he makes every attempt to return all calls within 24 hours.
He also has extensive trial experience and expertise.  He began as a prosecutor at the district attorney's office in Tarrant County and moved into private practice in 2000 representing those accused of criminal offenses.  He is experienced, knowledgeable and passionate about defending his clients.
Being charged with a crime causes a fair amount of anxiety for most people.  Hiring a lawyer that you have confidence in is extremely important.  Ultimately, you want a lawyer you can relate to and who you believe has your best interest at heart.  Consider the points above and it will assist you in making this very important decision a little easier.
If you have been charged with a crime, call the Law Office of Stephen Handy.  Stephen is knowledgeable, experienced, proven and will do everything in his power to protect your rights.
Law Office of Stephen Handy
Fort Worth Criminal Lawyer
817-284-2263