Fort Worth Criminal Defense Attorney
Fort Worth Criminal Defense Lawyer & Serving All Of Texas
If you have been arrested and charged with a misdemeanor or felony crime, this may have serious consequences on your career, family, and future.  Even if you have not been arrested but are being investigated by the police or Child Protective Services (CPS), you need an experienced criminal defense attorney to guide you and protect your rights.  Quick and proper action may help prevent an arrest or stop an investigation.
** Choosing the right criminal defense lawyer to represent you is one of the most important decisions you may ever make.
WHAT YOU NEED TO KNOW ABOUT OUR LEGAL SYSTEM
THE IMPORTANCE OF A GOOD CRIMINAL DEFENSE LAWYER
Regardless of the charge, you have rights that deserve to be protected and represented in court. I believe that we live in the greatest country in the world with the greatest judicial process on earth. However, I am aware of the flaws in our system which tend to take advantage of clients who are poorly represented. Unfortunately, because of prosecutors who are frequently more eager to find you guilty than to protect your rights and because of judges who don't want to appear "soft on crime", often the only thing protecting your constitutional rights is a knowledgeable defense attorney.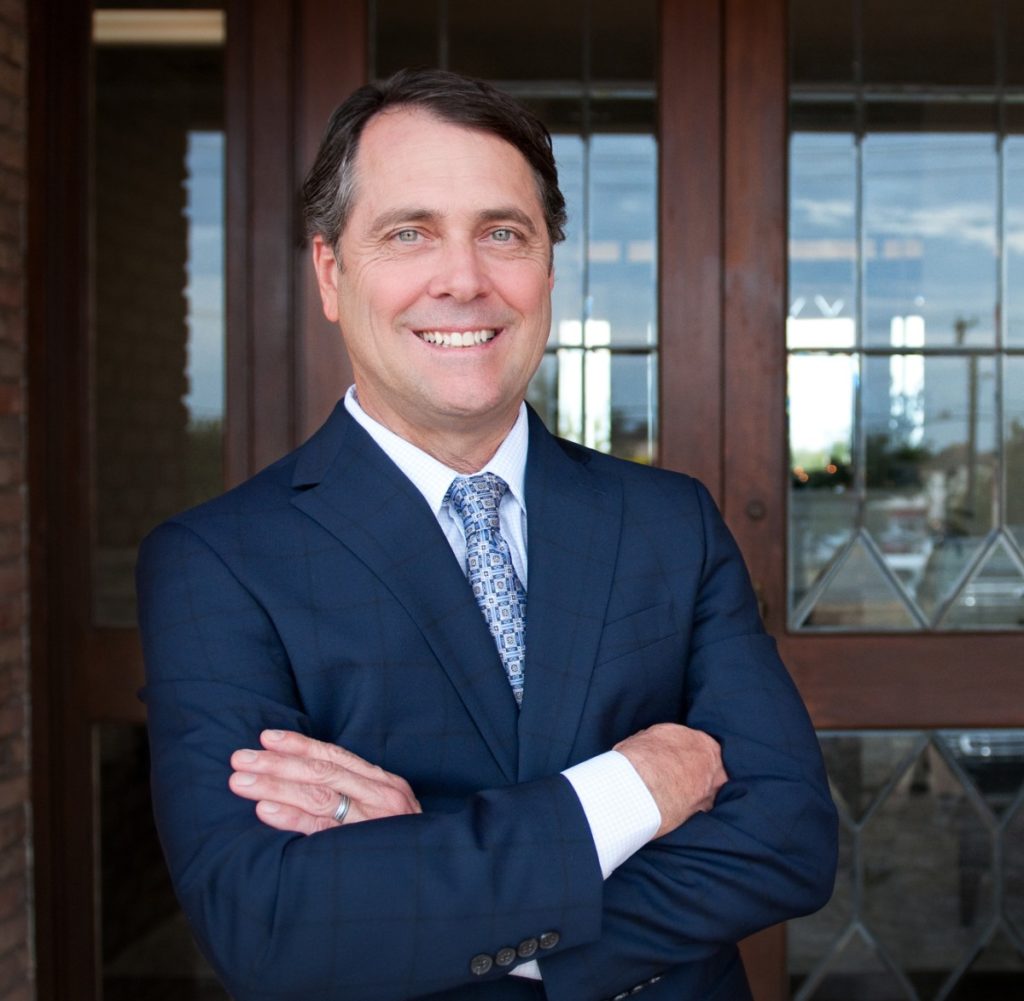 It is my job as your criminal defense lawyer to look out for you. We live in a country that requires the government to prove you are guilty beyond all reasonable doubt before you are convicted of a crime. Until you are put in a position to defend your name and your future, those words won't have much meaning. But to me, and to the people who trust me to protect them, it means that a good defense with the protections and rights of the Constitution is the only thing standing between you and possible government overreach as well as a biased judicial agenda.
Life is hard enough without having a criminal record from your past. I cannot promise a dismissal, but I can promise I will work as hard as possible to put you in a position to protect your future. Whether you are charged with a Class C Misdemeanor or a First Degree Felony, it is essential you find an experienced criminal defense attorney to help you and to protect your rights.
WHY CHOOSE THE LAW OFFICE OF STEPHEN HANDY
I have been practicing criminal defense law since 2000, and my extensive experience has proven invaluable to thousands of satisfied clients over the last two decades. I have successfully represented clients in counties throughout the state of Texas, from Texarkana to Corpus Christi and as far west as Lubbock. I really enjoy helping people and I am willing to travel to any county necessary to help. Because I work independently, my clients receive my individual, professional, specialized attention.
I understand the stress and anxiety you are feeling. Please call me as soon as possible to discuss your options. After meeting with me, you will have a better understanding of the criminal justice system, clear direction regarding your legal options, and increased peace and confidence about your current situation. Knowledge is power, and you can trust me to effectively and aggressively represent you.
PROVEN, PROFESSIONAL EXPERIENCE
My prior experience as an Assistant District Attorney with the Tarrant County District Attorney's office has proven invaluable to my clients. I started as a misdemeanor prosecutor and was later promoted to a felony prosecutor position in County Criminal Court Number Five (family violence court). County Criminal Court Number Five is a specialized court dealing with domestic and family violence charges as well as protective order violations. Additionally, I served for over two years in many of the felony district courts in Tarrant County as well as a Grand Jury prosecutor.
This experience gives me a special advantage that enables me to provide aggressive and effective representation as a criminal defense attorney for a wide range of criminal offenses such as DWI, theft, assault, weapons offenses, felony, drug cases and more. I utilize all my previous criminal trial experience and knowledge of the criminal laws to aggressively defend each client.
PERSONAL, PROMPT ATTENTION
I will handle your case personally. Unlike typical lawyer-client interaction in large law firms, your case and your calls will not be passed along to random associates or office personnel who are not familiar with your situation.
Although I have a qualified staff that is incredibly willing to assist and help my clients any way they can, if you need me personally, you will be able to contact me almost anytime on my cell phone. I make every effort to return any missed calls on the day they are received. One-on-one interaction with me is a benefit that sets my office apart from other practices.
CLEAR, CONSISTENT, COURTEOUS COMMUNICATION
Honest, positive communication is important, and I strive to keep in constant contact with you as your case progresses. I try to reduce the stress and anxiety you feel during this time, and I promise to empower you by answering your questions clearly and by giving you the guidance and knowledge you need to navigate this situation.
I realize you are facing a problem that could affect the rest of your life. I believe it is my purpose as your criminal defense lawyer to work diligently to protect your future. You deserve nothing less from your attorney.
TYPES OF OFFENSES: Misdemeanors & Felonies
Misdemeanors are generally considered less severe and have a maximum punishment of one year in jail. Even though misdemeanors are considered less severe, they can still have lasting consequences on your life. Felonies are more severe and certainly also have lasting consequences that could affect the rest of your life. Felonies have punishments that could result in a lengthy prison sentence. Both misdemeanors and felonies have collateral consequences on jobs, immigration, voting, gun ownership, and licenses received through the state or federal government.
I offer legal representation in many areas of criminal defense and juvenile law, as well as expunctions and non-disclosure of criminal records. Here is a list of some of the most common charges my clients are facing and cases I deal with on a daily basis.
Misdemeanors
Assault Bodily Injury – FM
Criminal Mischief
Criminal Trespass
Deadly Conduct
DWI – Driving While Intoxicated
Indecent Assault
Indecent Exposure
Invasive Visual Recording 
Possession of a Prohibited Weapon
Possession of Marijuana
Prostitution
Terroristic Threat
Theft under $100
Theft $100 – $750
Theft $750 – $2,500
Unlawful Carrying a Weapon
Unlawful Carrying a Weapon- Places weapon is prohibited
Violation of a Protective Order
Felonies
Aggravated Assault
Aggravated Assault- Causing serious bodily harm
Aggravated Assault- Deadly weapon
Aggravated Sexual Assault
Assault Bodily Injury-Impeding Breath
Burglary of a Building
Burglary of a Habitation
Concealed Handgun Violations
Credit Card Abuse
DWI-Felony
Endangering a Child 
Forgery 
Indecency with a Child
Injury to a Child
Intoxication Assault
Intoxication Manslaughter
Possession of a Controlled Substance under 1/gram
Possession of a Controlled Substance 1- 4 grams
Possession of a Controlled Substance 4-200 grams
Securing of Executing Documents by Fraud
Sexual Assault
Sexual Assault of a Child
Theft $2500 – $30,0000
Theft $30,000 – $150,000
Theft $150,000 – $300,000
WHAT TO DO NEXT
If you have been accused or arrested and are unsure of what to do next, I advise you to call my office and schedule a consultation. I am willing to meet for a free consultation and discuss your criminal case. At that meeting, I will fully explain the complexities of your case, what to expect in the coming months, and what your legal options are. 
I will give you honest, straightforward answers to your questions. You will have a full picture of the road ahead after you meet with me.  Although the majority of my caseload involves clients facing criminal charges in Tarrant, Dallas, and surrounding counties, I am proud to have represented clients in many counties throughout the state of Texas.
If you need to speak with a criminal defense attorney immediately or after hours, please call.
Committed to helping our clients succeed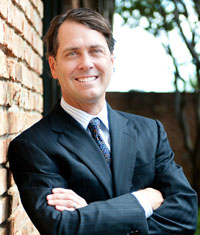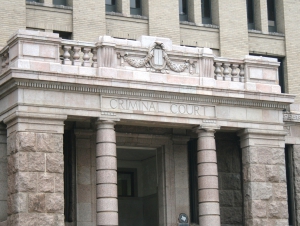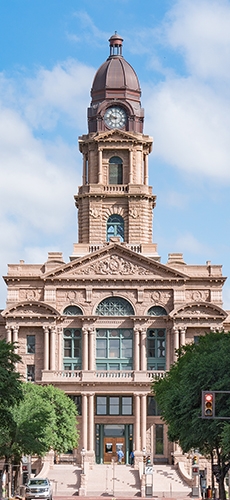 Professional and experienced criminal attorney

Over 20 years of dedicated Criminal Defense work

Qualified to Handle any type of Criminal Case

Hundreds of Satisfied Clients
Call me today to schedule a meeting to discuss your case.
I will provide one-on-one contact and will handle your case personally. You will not be shuffled to another less experienced attorney or paralegal. When you are being accused, charged, or under investigation for a criminal offense, you will want to speak to your lawyer, not an associate or assistant. If I am not available, my office will get you in touch with me as soon as possible. Immediate action can often play a significant difference in the outcome of your case. Opportunities to win your case can be lost by waiting.
We look at the law differently
"Words alone cannot express my gratitude for your handling of my case. You saved my career. My job means more to me than a paycheck, it is my passion, and I hope to leave a legacy."
"My husband and I wanted to thank you so much for all your help with our case. Before we found you, we interviewed lawyer after lawyer who only cared about the money and not about our family and what we were going through…"
"I couldn't have had a better attorney in every aspect regarding this situation and I pray I never need one again. I will definitely pass your name along any chance I get to, but considering the circumstances, I kind of hope that's few and far between! You're an angel. Thanks again…"
"I knew having time together as you traveled to and from Hillsboro would be a positive experience for him. You are an impressive attorney and a special person! With appreciation…"
"Stephen Handy is a class act attorney, with a great paralegal and staff as well. Mr. Handy's experience and quick thinking changed a disastrous case into a very positive outcome for which I will be eternally thankful. I would recommend him to anyone without thinking twice. I am very blessed that I was given his name by someone that had also retained him."